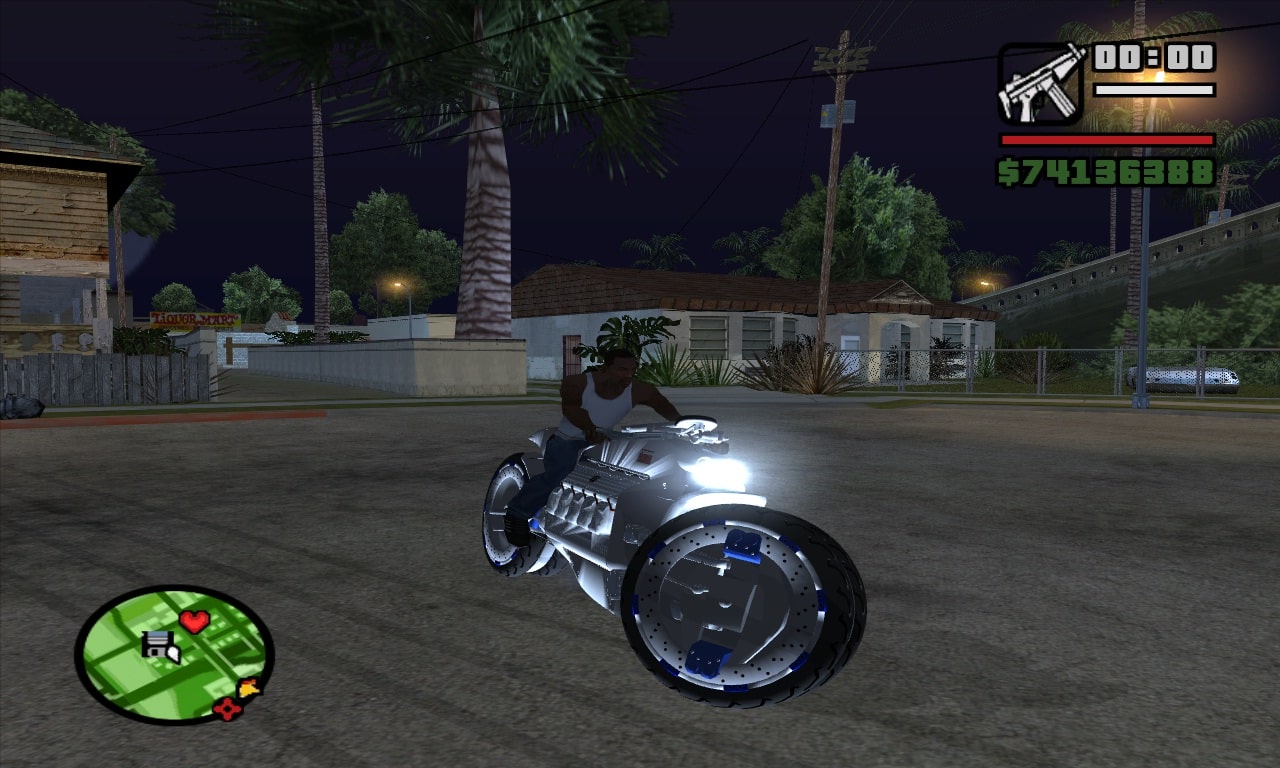 Super Dodge Tomahawk Bike Model Download Free For GTA-SA
Future Style Bike Dodge-Tomahawk Complet Model

Real HD Textures , This Model to Replace With 'fcr900'.

- The Bike Is Available Now for GTA San Andreas Game

Download It Now For free !
How to add this skin



1 - Open this file 'gta3.img' using any img tool (you will find this file in GameDirectory/models/gta3.img)

2 - Extract downloaded archive

3 - import extracted files to 'gta3.img' and save !