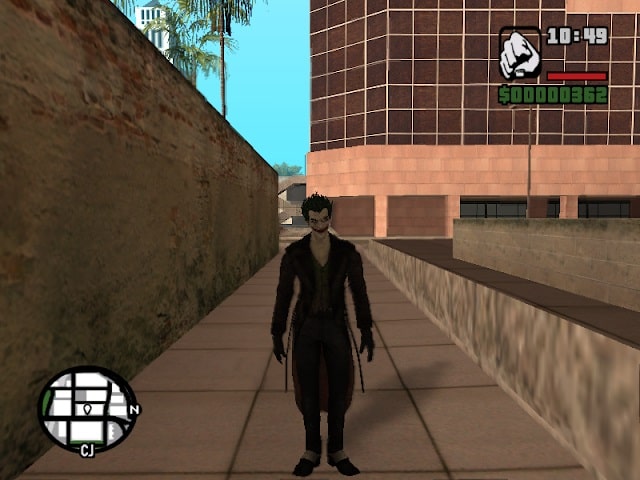 Joker Skin For CJ Free Download For GTA-SA
Hello my friends, we came back to you again this time, we present to you a very popular character, the Joker, that you can play as the main character.
Download The Skin Now For Free.
How to add this skin

1 - Open this file 'gta3.img' using any img tool (you will find this file in GameDirectory/models/gta3.img)
2 - Extract downloaded archive
3 - import extracted files to 'gta3.img' using img tool, then save !